Water fed pole and pure water
Water fed pole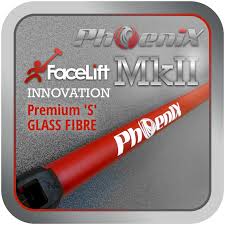 A water fed pole (WFP) system uses a long pole,10ft to +60ft usually made of aluminium, glass fibre or carbon to feed water to a brush head and water jet at the end. The brush is used to scrub and clean your windows, frames and sills.
Pure water
Tap water and rain water both contain trace elements, chemicals and other impurities. These are known as Total Dissolved Solids (TDS) and each area has different amounts. Nunthorpe and the surrounding areas have approximately 100 – 200 parts per million (ppm). This level of TDS is about mid-point for the country.
Have you ever sprayed your windows with tap water marvelled at how clean they are only to come back an hour later to see streaks over the panes. These streaks are caused by the TDS being left behind as the water evaporates. To combat this Nunthorpe Window Cleaners uses a 5 part process to purify the water, removing all TDS. This means when the water dries the windows are left clean. Using pure water also has the bonus effect of helping dissolve dirt on the panes.
Traditional Window Cleaning

Traditional window cleaning uses water and a cleaning solution applied to the window with an Applicator Sleeve. Once the dirt is loosened a Squeegee is used to remove the dirty water. By removing the water the TDS do not have a chance of streaking the window.
Advantages
At Nunthorpe Window Cleaners we use both methods as we believe that both water fed pole and traditional window cleaning have their advantages.
Traditional advantages:
Can scrub the windows and scrape off any hard to remove dirt/marks
Clean hard to remove marks from frame
Up close to the window so can spot any problem marks, especially important for first cleans
Water Fed Pole advantages:
Access to hard to reach or dangerous windows and conservatories.
Improved Safety. Window Cleaning has been consistently ranked in the top 10 dangerous jobs in the UK. Working at heights, standing on slippery sloped roofs or cleaning hard to reach conservatory roofs all add to the risk. With a water fed pole you can clean all these with your feet safely on the ground.
At Nunthorpe Window Cleaners our aim is to provide an excellent level of service in a safe manner that does not risk damaging our clients property. As such we use a combination of traditional window washing and water fed pole system to keep your window to the highest level.